UPcoming animes of 2019
Alright fellow Otakus, below we have made several lists of upcoming animes of 2019. As time goes by we will keep on adding new animes in accordance to anime news or any delays that may occur. So stay tuned and check us out.
coming this winter 2019
1.Mob Psycho season 2, will be released January 7, 2019 and will be streaming on Crunchyroll. This is an action, comedy, slice of life, and supernatural genre series that has been extremely successful! The main character by the nickname of 'Mob' is an esper and wants to live out his life as normal as possible (and get the girl of his dreams). However, due to his natural abilities he encounters trouble.
2. Kakegurui season 2 will be released in January, 2019 this gambling genre anime has been a huge Netflix hit! There is also a live action film if you have not checked it out. This psychological drama centers around Hyakkaou Private Academy where students of wealthy businessmen and politicians place the odds against each other.
This winter of 2019, Girly Air Force will be released. This type of air force is not like any other in the world, the aircrafts are used via using girls that make the machine work. Much like another anime, Darling in the Franxx, it needs a boy and girl to pilot the entire mecha. It is bound to bring romance, action, and fiction.
January, 2019 is also the release month of Tate no Yuusha no Nariagari. This anime series is the adaptation of the manga, much like other animes it takes place in another realm or parallel world. The story follows three main characters that are bound to be the heroic heroes of the world, but misfortunate falls upon some of them. Betrayal, magic, and action will capture the hearts of many otakus.
For the third season, Date A Live is making its way to fans this January 2019. The official date is still unknown; however, the third season of this successful sci-fic will be here pretty soon. A new character is to be revealed in this season, and will more likely join the 'harem' group. So get ready for more comedy, action, and sexy waifus.
Mark the date for January 11, 2019, the release date for Go Toubun no Hanayome. This romance, comedy, and slice of life anime is bound to have you laughing this winter season. After all what's better than a boy surrounded by his own harem of beautiful girls, that are quintuplets? Premiering its first season, this anime is bound to be a hit so do not miss it.
Fukigen na Mononokean is back with season 2 this January 5, 2019. The exorcist duo is back in action, and will continue to exorcise or befriend yokai. While the first season brought comedy, and slice of life action the second season is bound to be just as good. Perhaps we will learn more about Ahiya-kun's ability and background a little more in depth in the second season.
For the shoujo fans, have no fears there is bound to be an amazing anime coming for you this winter. For these wintery days, there is Meiji Tokyo Renta a historical romance anime. The main character is your average high school girl that is able to see ghosts. She is unexpectantly transported to the Meiji era by a magician, and is forced to live there. Unable to get back home, she begins to find love.
Not seeing the anime you wanted? Don't worry we are still working on the listing for 2019! more coming soon.....
Powered by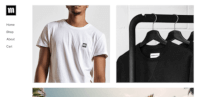 Create your own unique website with customizable templates.