---
Hey, there anime fans!
Welcome to My Otaku Anime.
If you are new to the website, take a look around and check out our menu options. We have listed upcoming animes of 2018 (and some from 2019) as well as recommended animes and where to find them (most are free with the exclusion of Hulu and Netflix). Also, make sure to check out commentary section of Otaku Talk, Anime Geek discusses some anime blog topics!

Don't forget to check out our anime merchandise and goodies!


---
Results are in for the top 3 bravest characters. next competition: best shonen and shoujo manga.
****Our viewers vote for most admirable female character***
1. Erza Scarlet-FT
---
2. Akame-Akame Ga Kill
3. Yona-Yona of the Dawn
****our viewers vote for most admirable male character.....***
1. Izuku Midoriya-Boku no Hero
2. Natsu Dragneel-FT
3. Ed Elric-FMA
Powered by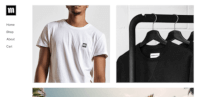 Create your own unique website with customizable templates.